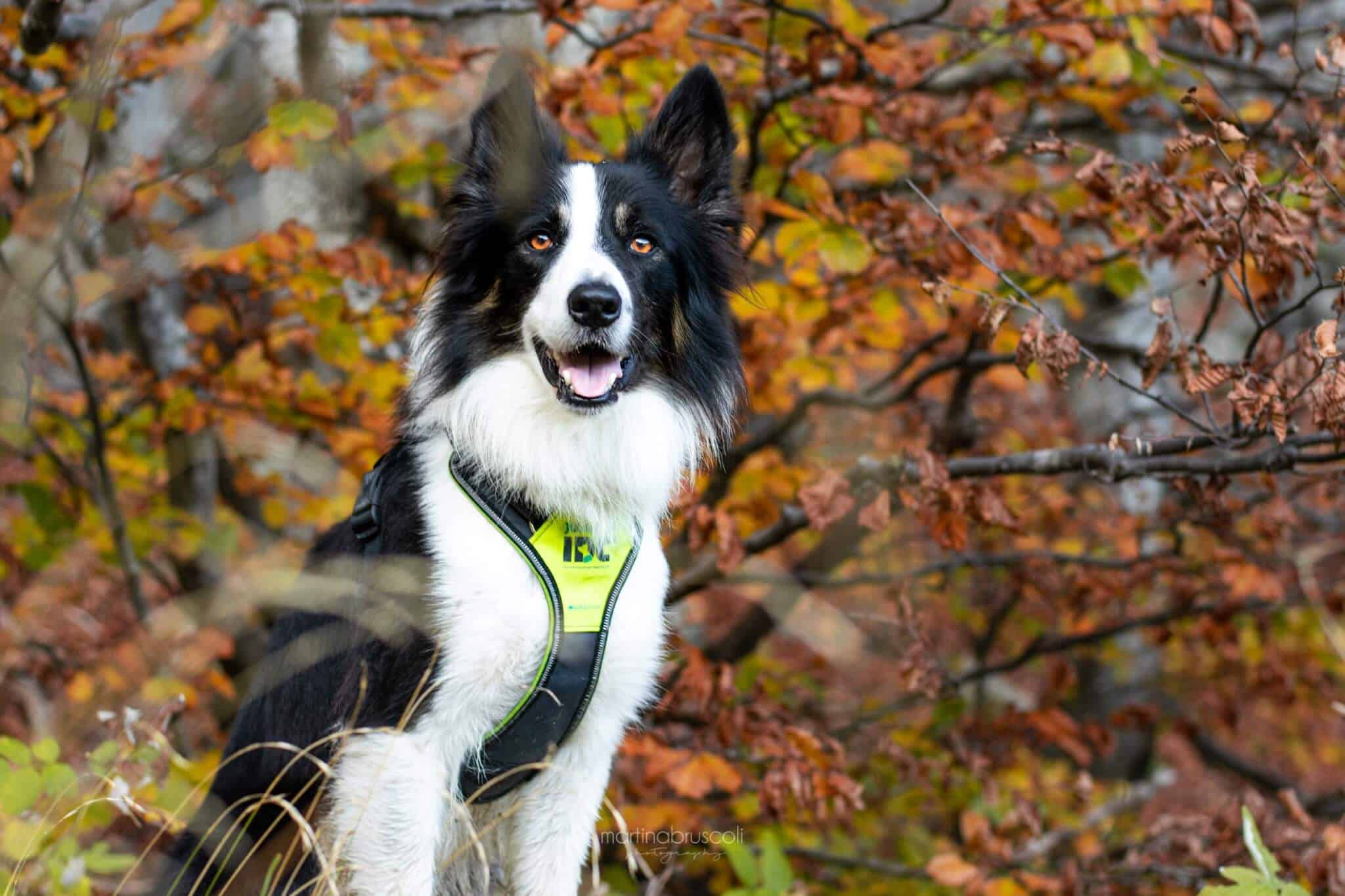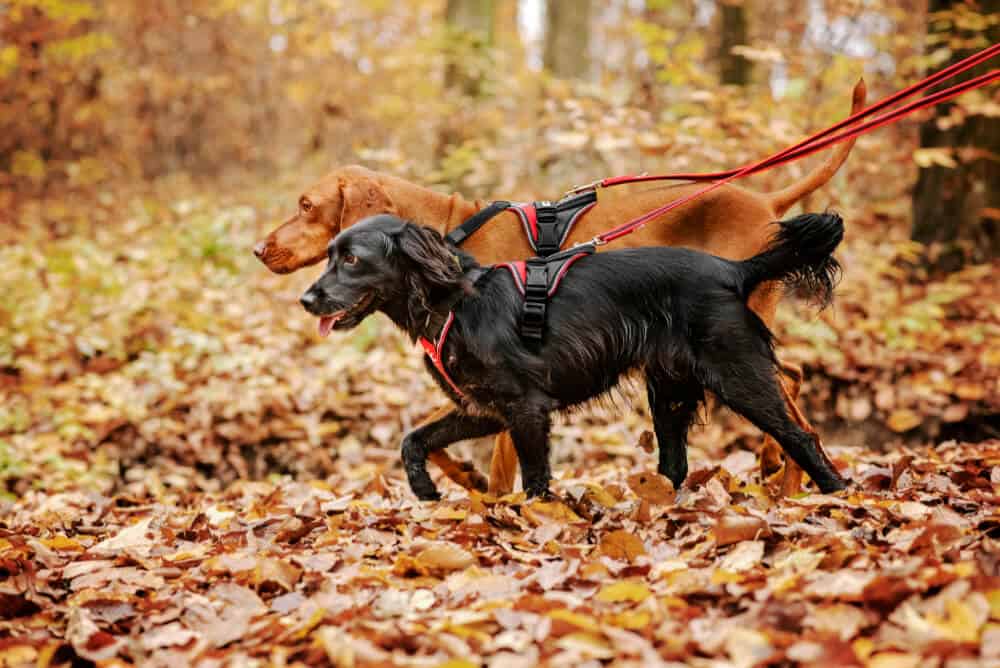 The Julius K9 Long Walk Harness is a new, award winning dog harness that has been specially developed with your dog's safety and comfort in mind.
We know that when it comes to our dogs, their health, safety and comfort are the most important issues. This article will therefore explain why choosing the correct dog harness is so important. We will also tell you everything you need to know about this Julius K9 Long Walk Harness.
What are the benefits of a dog harness?
Choosing the correct dog harness is essential for our dog's health, happiness and comfort. One of the main benefits of a dog harness is that it takes the strain off your dog's neck, distributing it either across the chest or back. This means a harness will prevent injuries to your dog's trachea. This is especially true if your dog has a tendency to pull on the leash.
Another benefit of a harness is that it is much easier to control your dog. This is because, on a lead, a dog can feel like they are taking control because the collar moves when they lunge forward. However, this does not work for them when they are attached to a harness. This will, therefore, ultimately discourage them from pulling, as they will not feel it is giving them any advantage.
You can have increased visibility of your beloved pet with a harness. Harnesses are usually available in many bright colours and usually have reflective elements. This means your dog will be easily seen during the dark autumn and winter months.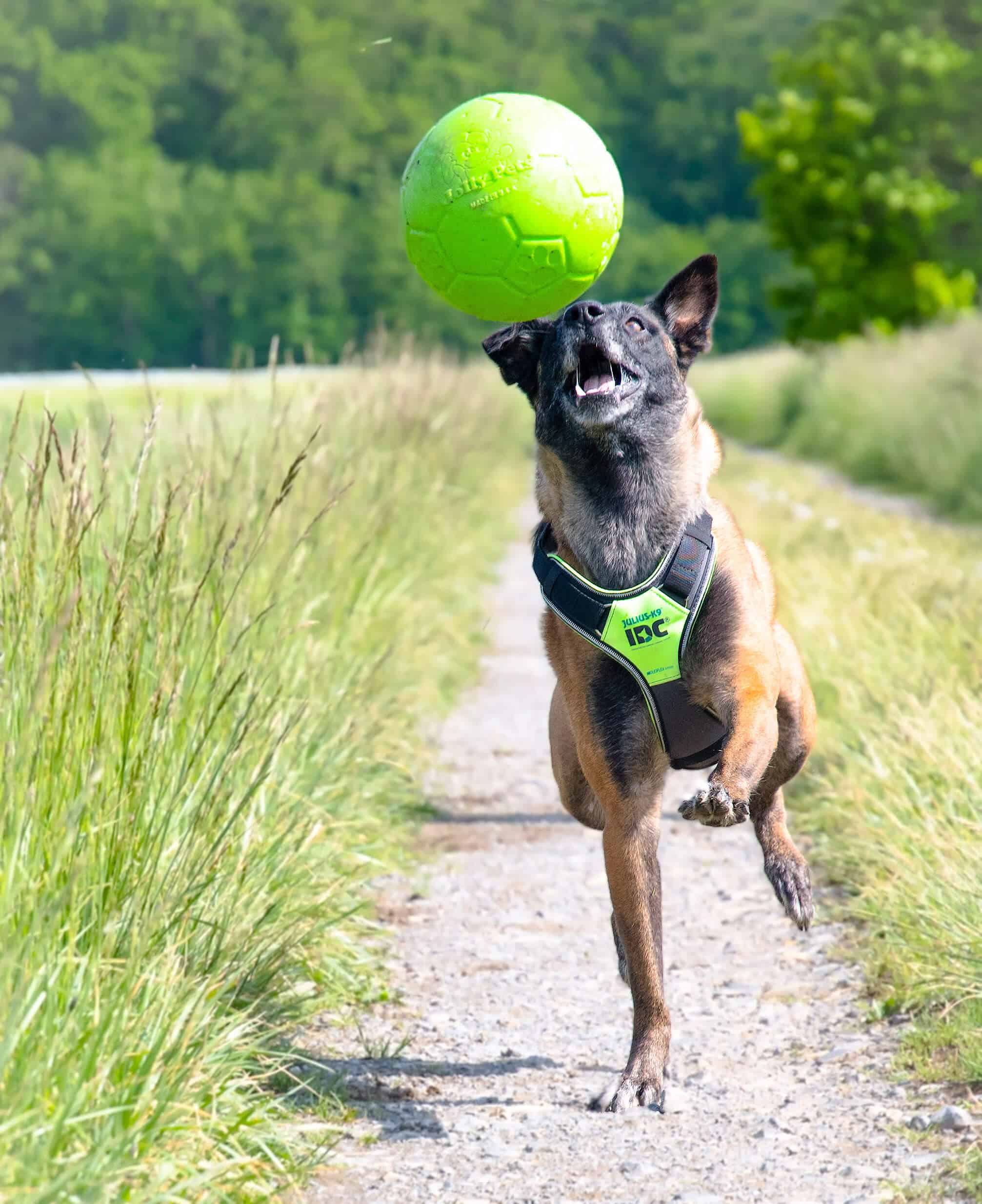 Harnesses are also ideal for puppies who might get tangled or hurt themselves while pulling on a regular collar or a lead. Lastly, dog harnesses are designed ergonomically, with padding to protect your dog's pressure points from injury. They are also easy to adjust, so you can ensure you get the correct fit for your dog.
Benefits of the Julius K9 Long Walk Harness
Let's take a closer look at the new Julius K9 Long Walk Harness now that we know about the benefits of a dog harness.
Adapts to movements
Comfort and safety is at the forefront of this design. Therefore, this dog harness is specifically designed for extended walks. This dog harness is designed to actively adapt to your movements. There are three elastically attached rings on this harness that react to both you and your dog's motion. This is the Duo-Flex System. This system makes sure the harness is always comfortable, even on the longest of walks.
The Duo-Flex system allows the shoulder straps to constantly adapt to your dog's movement on every step. Your dog will only sense the harness when you want to hold them back or you want them to stop. So, when your dog is freely running around, they will be happy to keep the harness on. This is because the active parts make it so comfortable for them, that they will practically not feel they are wearing a harness.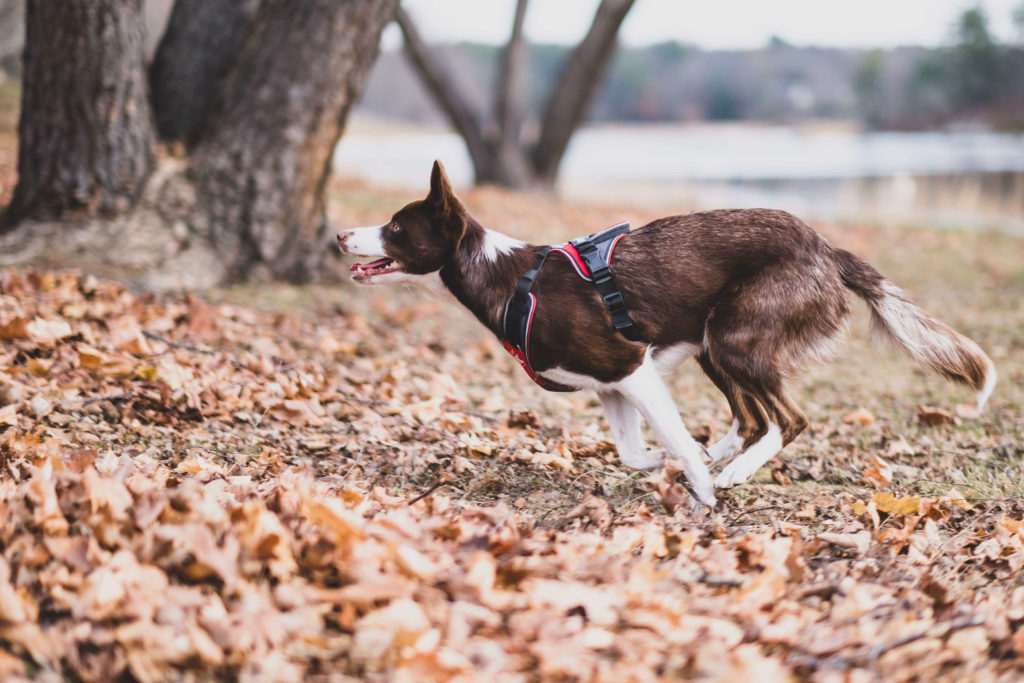 Reduced tugging force
The leash is also integrated into the Duo-Flex system so the active rings ensure a gentle, dampened effect when your dog suddenly jerks or if you decide you need to pull them back. This therefore, also makes it more comfortable for you as there will be a reduced tugging force. This feature is especially important when you are out for long walks as we all know how tough this tugging can be on our shoulders!
Adjustable straps
The Julius K9 Long Walk Harness also combines several innovations and developments that make this harness truly dog and owner friendly. The adjustable and openable straps mean you can put on and take off the harness without have to pull your dog's legs through, making it more comfortable for your dog.
Hook-and-loop chest pads
The harness can also be easily adjusted to your dog's build and size with the hook-and-loop chest pads. These chest pads are also removable, so are easy to clean.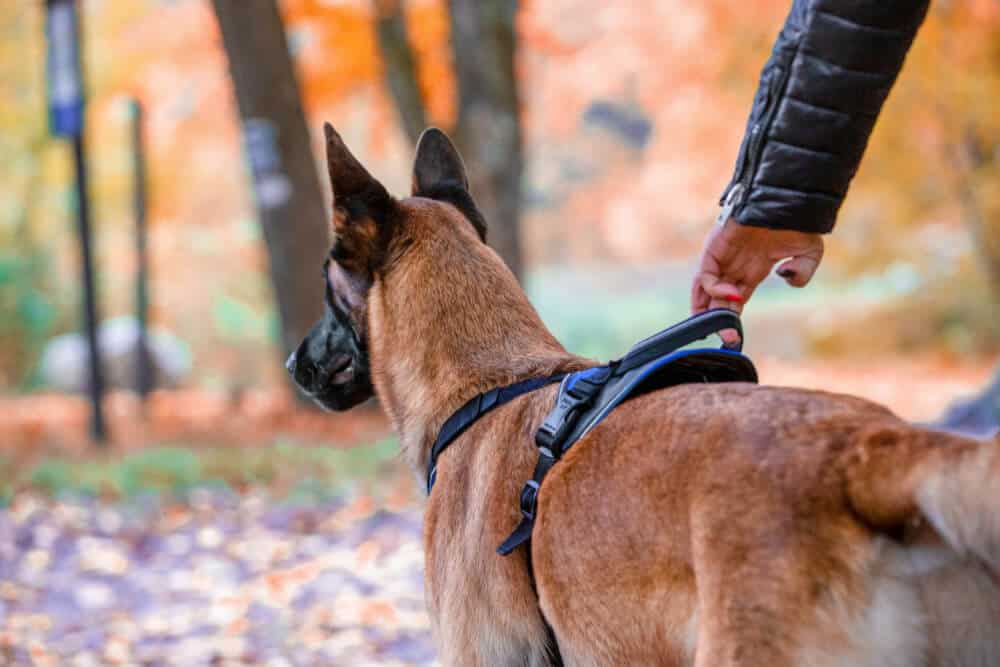 Other features
A rubberized handle for a secure grip
Reflective elements so your dog can easily be seen when there is lower visibility in the dark.
Bag attachment options for practicality so you can carry everything you need with you.
Interchangeable custom patches are also available.
How do you size a Julius K9 Long Walk Harness?
It is essential when using a dog harness to ensure it fits your dog correctly. A harness that is too tight can impede a dog's breathing, can cause skin and fur irritation and can impact their walking or running. Whereas a harness that is too loose can cause friction and general discomfort, can cause neck and chest injuries and will reduce leash control.
Use the size guide below to help you work out the correct size for your dog.
| Harness Size | Chest Circumference | Neck Circumference | Weight |
| --- | --- | --- | --- |
| XS | 44 - 60 cm / 17.3 - 23.6 in | 28 - 40 cm / 11 - 15.7 in | 7 -12 kg / 26.5 lbs |
| S | 49 - 66 cm / 19.3 - 25.9 in | 38 -46 cm / 14.9 - 18.1 in | 9 - 15 kg / 19.8 - 33.0 lbs |
| M | 56 - 76 cm / 22.0 - 29.9 in | 38 - 54 cm / 14.9 - 21.2 in | 14 - 20 kg / 30.8 - 44.1 lbs |
| L | 66 - 86cm / 25.9 - 33.8 in | 43 - 60 cm / 16.9 - 23.6 in | 18 - 25 kg / 39.7 - 55.1 lbs |
| XL | 70 - 90 cm / 27.6 - 35.4 in | 50 - 65 cm / 19.7 -26.5 in | 26 - 33 kg / 57.3 - 72.7 lbs |
| 2XL | 80 - 96 cm / 31.5 - 37.8 in | 55 - 70 cm / 21.7 - 27.6 in | 32 - 41kg / 70.5 - 90.3 lbs |
Click here to purchase the Julius K9 Long Walk Harness.
The video below will clearly show you how to correctly fit and adjust the Julius K9 Long Walk Harness to your dog.
Frequently bought together