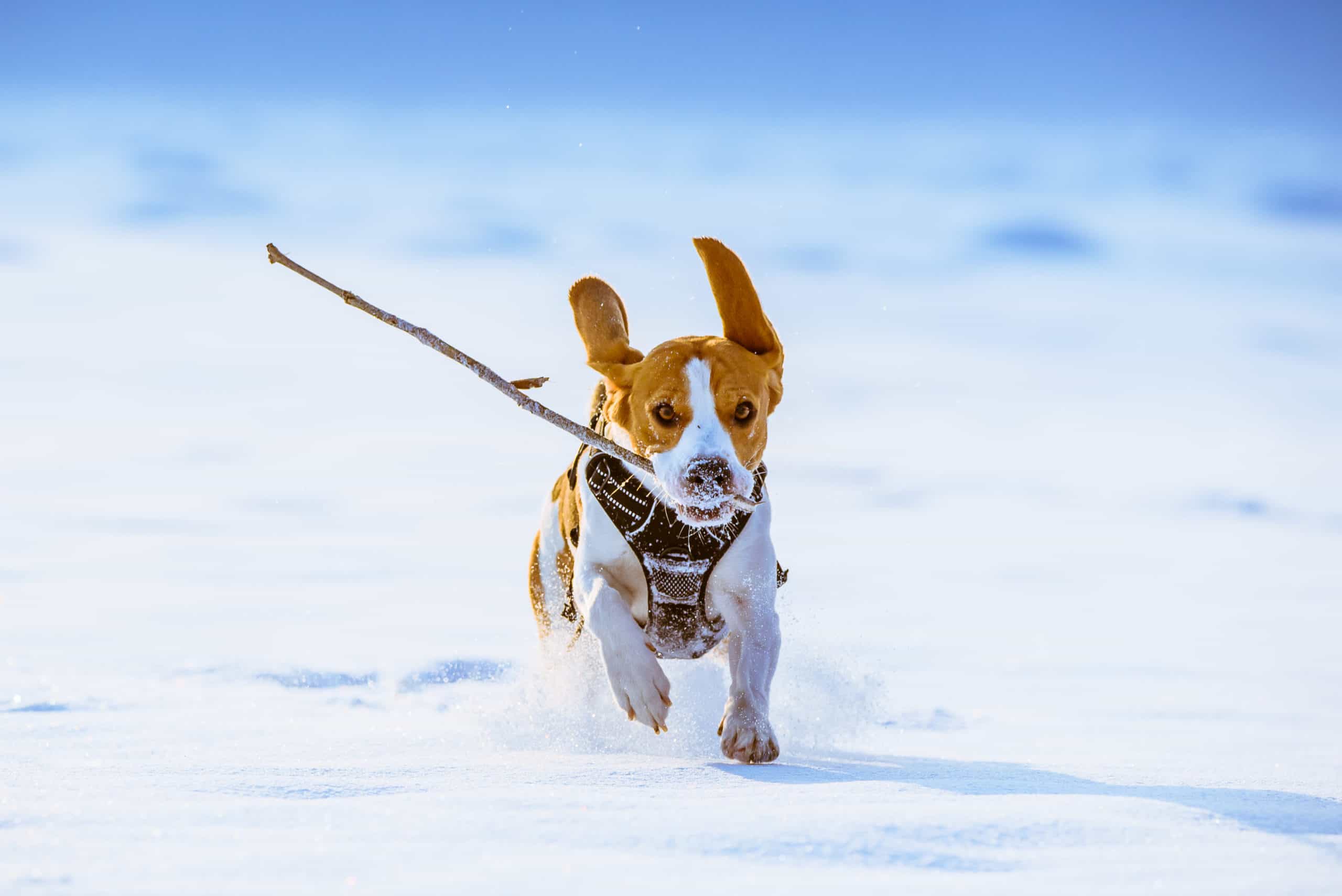 If you want to know how to look after a dog this winter then keep reading. Your dog probably loves the snow as much as you do, maybe even more. Just as you will require the right clothes to keep you warm during the winter season, your pooch also has different needs when the weather changes. As this winter approaches, it is essential to know the right winter dog care tips to properly look after your loyal furry friend. Let's show you how.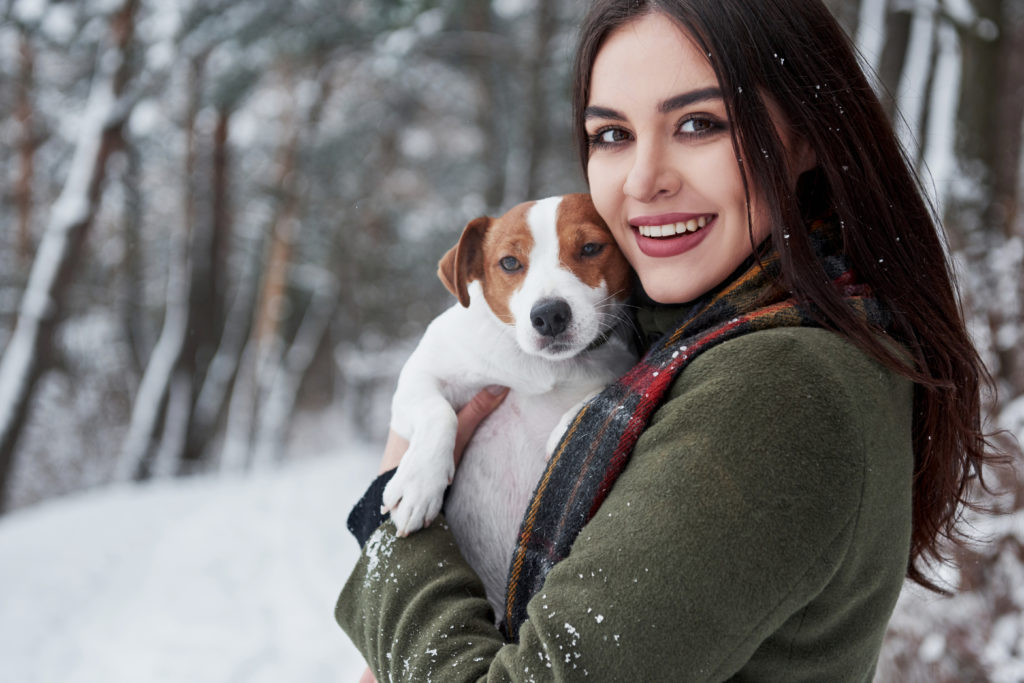 How do you know if it is too cold for your dog?
Knowing how to look after your dog when it is cold outside is essential. When outdoor temperatures exceed 7.2° C (45° F), your dog may not necessarily feel cold. However, when temperatures drop below -1.7°C (35°F), your furry buddy, especially older, smaller, and short-haired dogs, will begin to feel cold and require extra warmth.
Although the thickness of your dog's coat or fur type may determine how warm it will be, you should not count on it to decide whether or not it can survive freezing temperatures or not. Look for signs that indicate that they are cold and take proactive measures to remedy the situation.
Your dog's fur coat may not be enough to protect your little buddy from the chill of the winter cold. Therefore, look out for the tell-tale signs that indicate the weather is too cold for your dog. So, how do you know if it is too cold for your dog? Pay attention to the following signs:
Shaking or shivering
Hunched up tail
Barking or whining
Reluctance to keep walking
Seeks shelter
Curling up into a ball
Sluggish or slow movements
Cold ears and body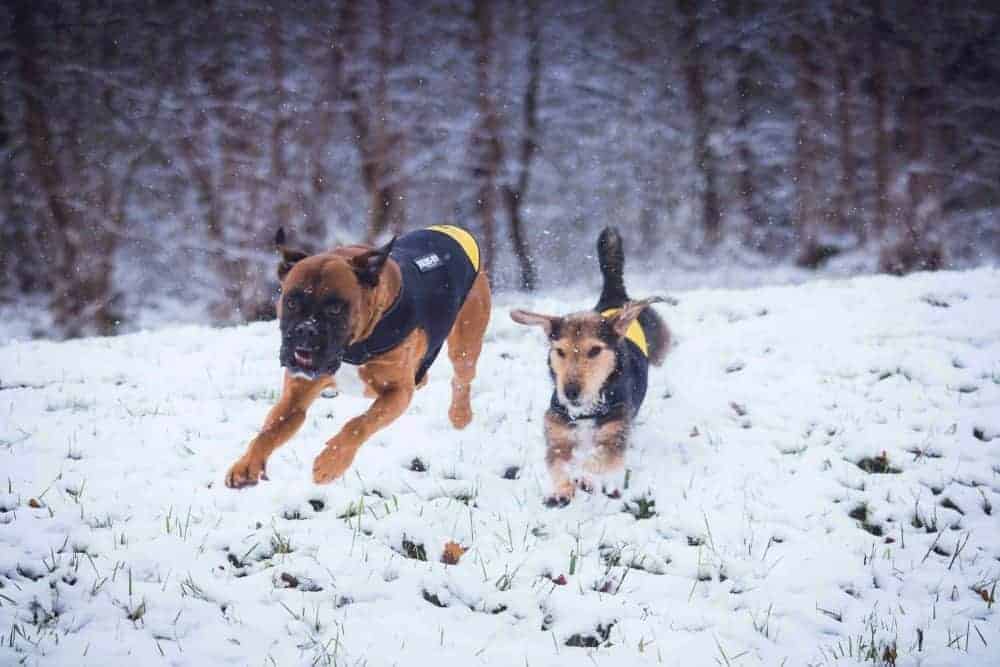 If your furry friend displays any of the signs mentioned above, it is vital to take them back indoors as soon as possible to warm them up. And although most dog breeds can survive the outside cold for short periods, it is advisable to give them the protective layers they need. Using dog coats and jumpers are some of the most effective ways of keeping your little buddy warm during winter, especially if you know your dog is susceptible to getting cold. At Petshop Direct we have a wonderful range of dog coats and jumpers to help keep your beloved dog warm.
Beyond putting coats and jumpers on your dog, you can try some of the following tips when your dog is cold:
Prepare a warm and cosy place for your dog to sleep in
Inspect and protect your dog's paws
Provide adequate shelter
Winter Dog Care Tips
You should expect your dog's normal body temperature to fall considerably during the winter, and that is why you should know the right care tips to keep it safe and warm. Knowing how to look after a dog in winter is especially crucial if you intend to take your furry friend outside in the cold weather. If your dog's body temperature drops below 38° C, it will be at risk of contracting hypothermia. Here are some dog care tips you should use during this winter:
Wrap up for walks: Your dog needs regular walks, even in winter. So, make sure you wrap them up warm.
Check for snow between their toes: Check paws and dry them thoroughly when back home. Doing this is especially important for long-haired dogs.
Check for salt and grit between toes.
Keep them warm and dry: Dry your dogs after they have been out.
Keep your dogs active indoors: If your little buddy is reluctant to go out in the cold, keep them occupied indoors.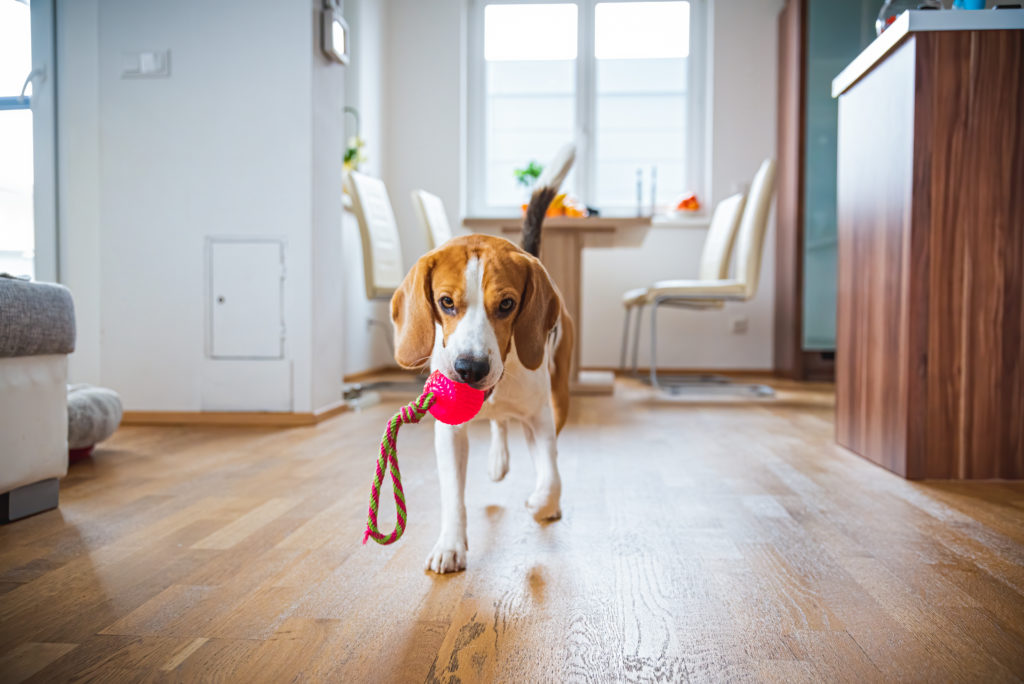 Adjust their food: If your dog is less active, it may need more food. However, you need to be extra careful with this, as it might not apply to all dog breeds.
Make your dog visible: Dark comes earlier during winter, so attach a small light to the collar or use reflective accessories so your dog can be seen. You can also put your dog in jackets with reflective stripes.
Never leave your dog in a car unattended: In summer, dogs can get very hot, but in winter, they can get very cold as temperatures can drop very quickly.
Stay away from frozen rivers and lakes: Frozen rivers and lakes are still dangerous. So, keep your dog on a lead if you think they might dash off.
Avoid streams and ponds: If your dog has a habit of running into local water bodies, you should keep it on a lead when it's icy outside to stop them from running into cold water.
Healthcare in icy weather: You'll need to tailor your dog's care to ensure that it remains healthy both in the heat and the cold.
Moisturize their paws: Moisturize your dog's paws regularly to help create a barrier between their skin and any harmful irritant. Doing this in cold weather is particularly important, as your dog will be more prone to cracked paws from dryness. Also, wet wipes can be used not only for hygiene purposes but as an extra moisturiser.
Dog coats and jumpers: Dog coats offer a stylish and practical way to keep your little buddy warm when you're out in the cold. They are available in a wide range of colours, designs, and sizes to suit any dog breed. So, get your dog property suited up before you head out in the cold. A dog coat will help to trap the heat within their bodies. You can also add a sweater as a base layer underneath a coat, this will also help trap warm air close to your dog's skin. The Julius-K9 Reflective Neoprene Jacket and the Ancol Stormguard Dog Coat are ideal for your dog.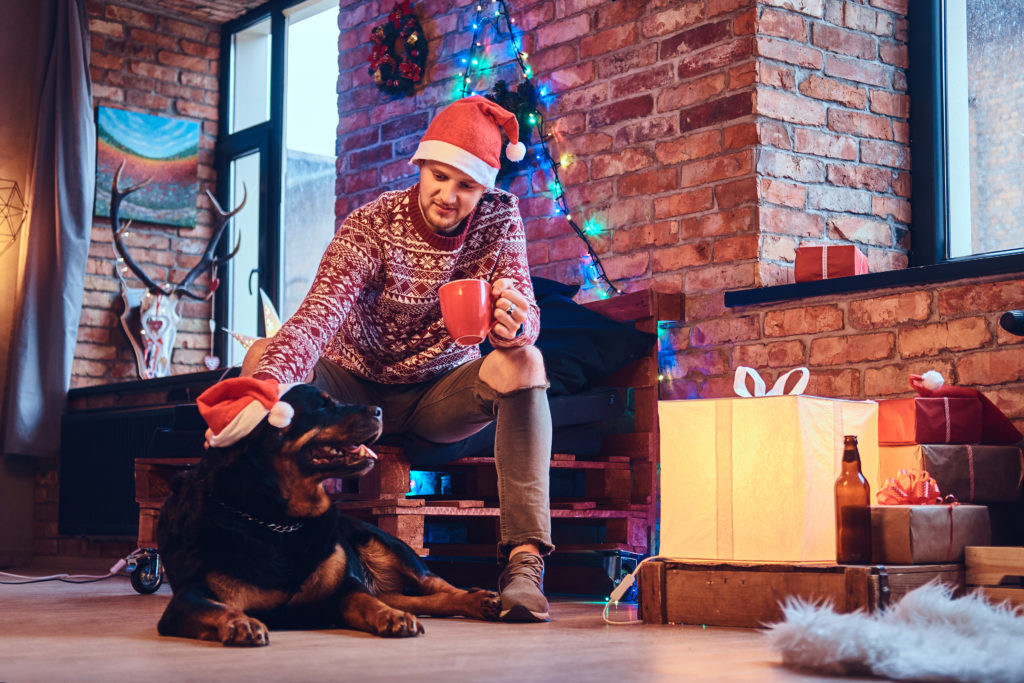 What can I give my dog for winter?
Seasonal weather change can also affect your dog's health through what you give it. Because your furry friend is likely to be less active during winter, you should adjust its meal to match. Here are some tips concerning what you can give your dog or winter:
Watch treats: If your dog is less active during this season, control the treats you give it and keep your dog to a routine.
Be careful of holiday toxins like chocolates, macadamia nuts, poinsettias, holly, mistletoe as these can be harmful for your dog.
Support their joints: Cold weather can affect their joints. Therefore, it is essential to add supplements that boost their joint health.
Pay attention to coat health: Your dog should have a full, thick coat to protect it against the natural elements. If they have allergies, food intolerances may cause them to have thinner coats.
Pay attention to skin health: If your dog has dry skin, it may get even drier in winter. Therefore, pay close attention and ensure that your dog remains as moisturized as necessary.
Support your dog's immune system: Dogs are more susceptible to colds in winter. So, help boost their immune system by providing them with antioxidants and adding salmon to their diet.