Product Description
The Julius K9 IDC Longwalk dog harness is extremely durable, premium-quality harness specifically designed for extended walks to provide family pets and service dogs with a secure and comfortable fit. The IDC Longwalk harness will actively adapt to your movements so you can give your dog the same comfort, too.
Featuring shoulder and chest rings which are elastically attached at three points to react to both the dog's and the owner's motion, so DuoFlex® makes sure that the harness is always comfortable even during the longest walks.
Freedom of movement meet the DUO-FLEX SYSTEM

Continuously adjustable straps allowing precise fitting of the harness to your dog's shape and a breathable, skin-friendly Ökotex lining provide optimal comfort, while the high visibility reflective edging and chest strap ensure safety. Thanks to its active parts, makes the IDC Longwalk harness perfect for home use and high-impact activities including walking on rough terrain, sports and use with working dogs.
The leash is also integrated into the Duo-Flex® system so when your dog suddenly jerks on it or you decide to pull them back, the active rings ensure a more gentle, dampened effect. The longer you walk, the more grateful your shoulder will be for the reduced tugging force.
Harness Features
Active leash attachment ring by Duo-Flex®
Active shoulder ring by Duo-Flex®
Adjustable straps by Duo-Flex®
Optimal pressure distribution
Fully adjustable to ensure a secure and comfortable fit
Quick to fit and remove
Easy to clean
Side bag and torch attachment fastener
Highly secure, heavy-duty buckle fittings
High visibility reflective hem edging
Elastic lead fixing to reduce impact of sudden pulls
Attachable/Replaceable custom labels
2019 Red Dot Award-winning design
2020 German Design Award Winner 2020
Animal welfare compliant
Julius K9 IDC Longwalk Size Chart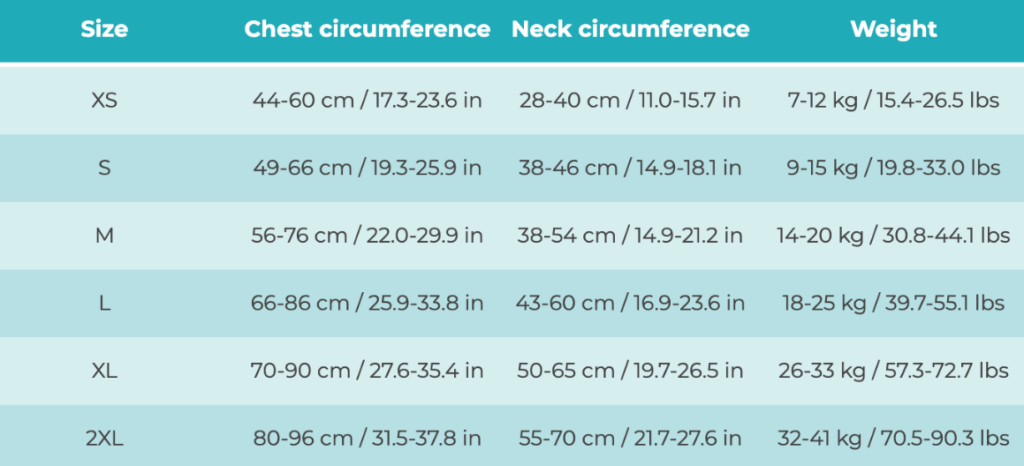 Available in multiple sizes and colors, this harness comes with interchangeable Julius-K9 Harness Patches and a range of useful accessories to add versatility.
Washing instruction: