The Ruffwear Swamp Cooler Harness is an all-in-one cooling solution that can help your dog stay cool and comfortable in hot weather. The Swamp Cooler Harness uses a technology called evaporative cooling, which is the same principle that cools you off when you sweat or get wet.
Here's how it works: All you have to do is get the cooling gear wet, and evaporative cooling takes care of the rest. And if it dries while you're out, just re-wet it with a water bottle or a quick dip in a stream to recharge.  The water flows through a porous fabric that covers the back and chest of your dog, creating a cool and moist layer on their fur.
As the warm and dry air passes over the wet fabric, it evaporates some of the water, taking heat away from your dog's body and lowering their temperature. The harness also has a reflective outer layer that helps block the sun's rays and prevent overheating.
The Ruffwear Swamp Cooler Dog Harness is designed to be durable, adjustable, and easy to use. It has strong leash connection points, a quick-grab handle, and high adjustability. It also has a mesh lining that prevents chafing and allows air circulation. The harness can be used for various activities, such as hiking, camping, or walking in the city.
In conclusion evaporative cooling is an effective and natural way to keep your dog cool in hot and dry climates.
How does Swamp Cooler™ Tech work? Learn more from Ruffwear about evaporative cooling and other ways to keep your dog cool here.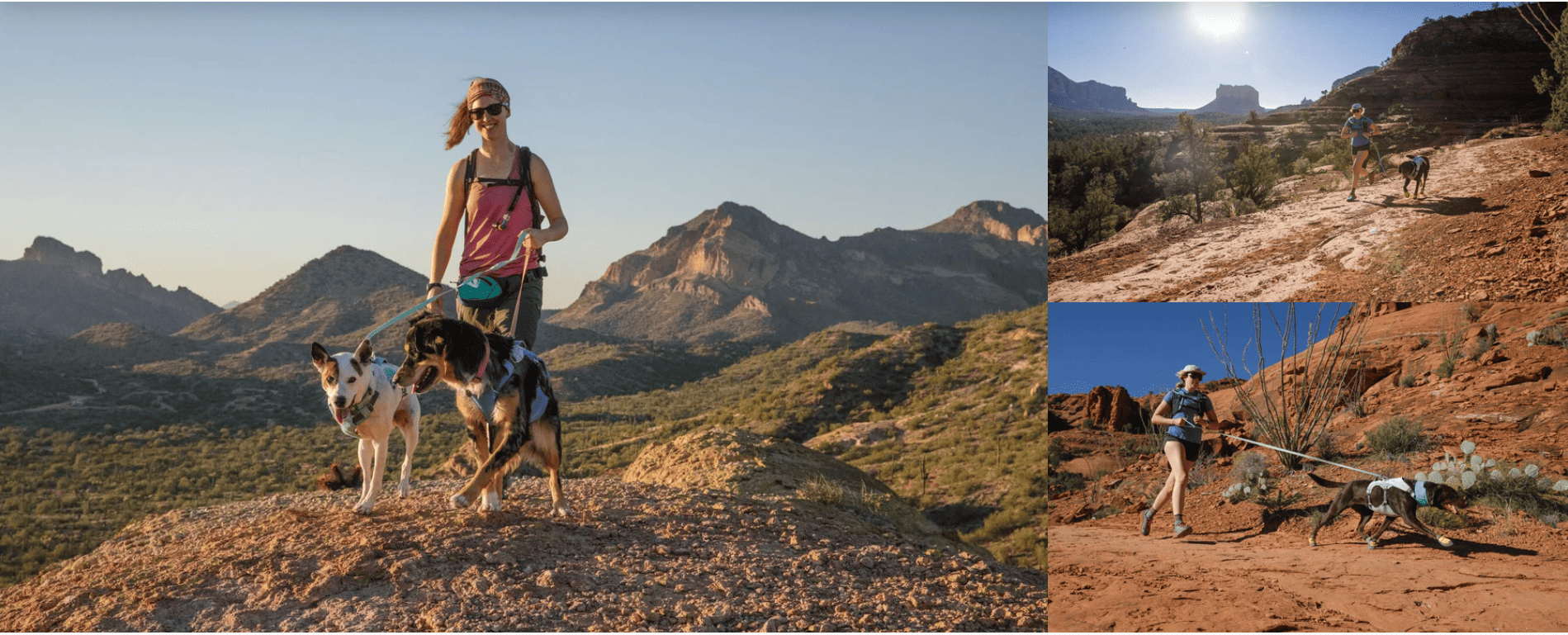 FEATURES
 SWAMP  COOLER™ TECH
  Three-layer construction absorbs water and promotes evaporative cooling.

PADDED HANDLE
Balanced and comfortable lifting and assisting with
padded handle and load-dispersing chest/belly panel.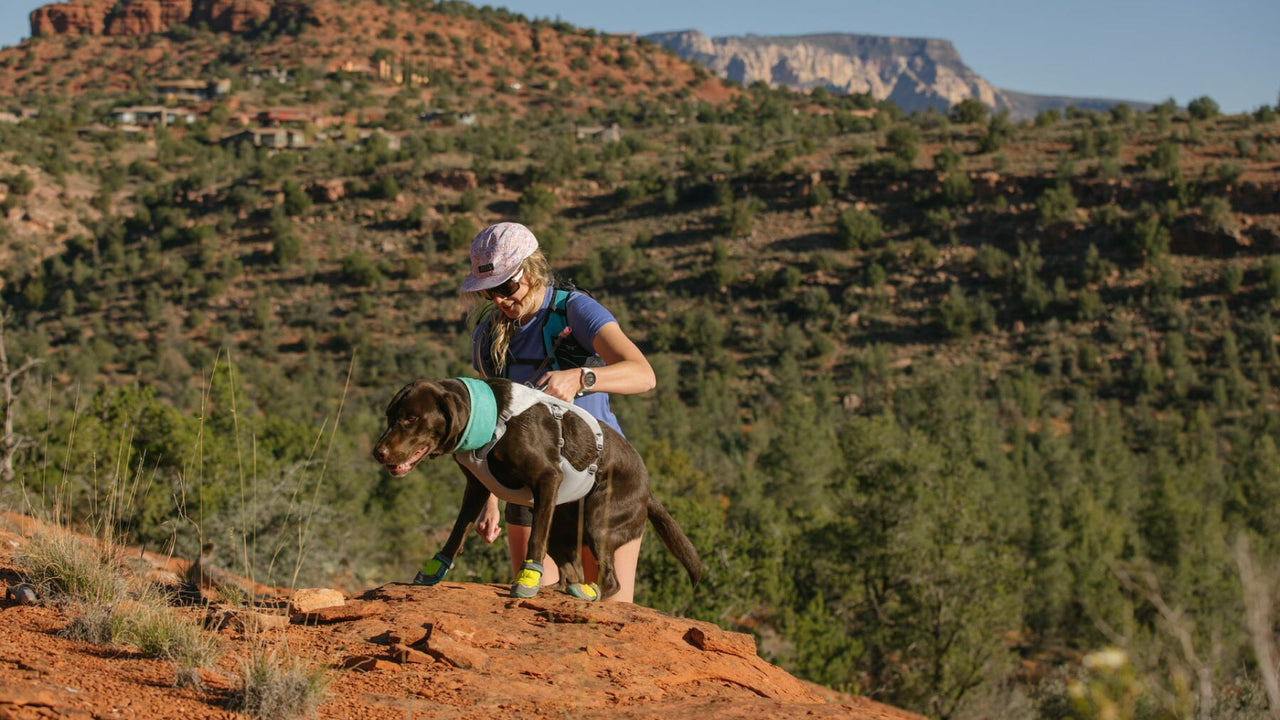 STRONG CONNECTIONS
Two leash connection points: an aluminum V-ring and reinforced webbing loop on back.
Soak, wring out, go. The Ruffwear cooling gear keeps dogs comfortable in hot weather. From day hikes to trail running to backpacking, we have options to keep every dog cool. View the cooling range Here
Main Benefits:
Lightweight, easy on/off construction built with Swamp Cooler™ Tech
Wicking outer layer reflects heat and facilitates evaporation
Absorbent middle layer stores water for evaporation
Mesh lining keeps dog dry and comfortable
Balanced and comfortable lifting with padded handle and load-dispersing chest/belly panel
Six points of adjustment for an optimal fit
Reflective trim and light loop for attaching The Beacon™
Care:
Secure fastener
Wash in cold water
Gentle cycle
Use mild detergent & Air dry
These instructions are important to follow to ensure the durability and functionality of the harness. If you want to learn more about how the harness works, you can watch this video. Click Here